Skip Navigation
Website Accessibility

Carmel Winter Escape


Starting October 30, 2023 through March 28, 2024, we are offering guests the opportunity to give themselves and their loved ones some much needed "time away" with our extended stay promotion. This promotion is our best value of the year!


The following money saving offer is available on Mid-Week stays (Sunday - Thursday).
We will take 20% off the posted rates when guests book a three or more night stay. For more details on how to take advantage of this special offer, check out the Carmel Winter Escape

on our Promotions page

.
You must mention "Carmel Winter Escape" at time of booking to qualify for the discount.



make it easy on yourself-- Fly Into Monterey Airport!
Monterey Airport is only 5 miles from Carmel-by-the-Sea. Taxi service and Uber are available from the airport, and rental cars are also an option. Remember Horizon Inn & Ocean View Lodge is walking distance to the beach, restaurants, shopping and other attractions of Carmel Village. No car is needed to enjoy the charms of Carmel-by-the-Sea!
enjoy our updated cottages!

Vacations are all about spending time with the family.

These spacious one bedroom cottages are perfect for families of four even those traveling with their fur baby. The open floor plan with wood-burning fireplace and two TV's offer privacy while still providing room to gather together. Whether it be game night or watching your favorite sporting event, the cottages are great for enjoying a light family meal followed by a relaxing evening in our outdoor spa patio.

Carmel-by-the-Sea offers something for every member of the family. All the shops, restaurants and of course Carmel Beach are within walking distance of the Lodge, so no one needs to feel left out of the fun. Our staff is happy to share our specially curated list of activities. All you need to do is ask!
COME CELEBRATE THE HOLIDAYS

WITH OUR
AFTER HOURS HAPPY HOUR

!
Every evening during December from 7pm - 9pm, we will be bringing back our very popular "After Hours Happy Hour" to celebrate the holiday season on the Monterey Peninsula. We would love for you to join us in this celebration.
Registered guests will be treated to

a glass of sparkling wine and individually wrapped chocolates

to enjoy in our heated spa patio or in the comfort of their room. Just stop by the front desk to request your flute of sparkling wine and chocolates.
november & december Events In and Around Carmel
** Starred events are within walking distance of Horizon Inn & Ocean View Lodge **

**SEWAM American Indian Dance **
november 3, 7:30-9:30
san carlos street and 9th

Sewam Dance is on a mission to build awareness and celebrate diversity by bringing the highest quality, most meaningful and culturally rich American Indian dance to audiences everywhere. Through public presentations, residency programs, educational enrichment, and large-scale productions, these performers share their cultural histories, dances, and songs, which are rarely seen outside native gatherings. In these specialized programs, audiences are immersed in rich oral and visual narratives and leave with an understanding of the cultural history, lifestyle, and arts of Native American peoples.
**in conversation with amy sedaris **
november 10, 7:30pm
san carlos st and 9th avenue

One of the greatest comedians of her generation, Amy Sedaris is the co-creator, with Paul Dinello, of the Emmy Award-nominated comedy series At Home with Amy Sedaris; the co-creator, with Stephen Colbert and Paul Dinello, of the hit cult comedy series Strangers with Candy; and half of the Obie-winning "Talent Family" playwright team with her brother, David. She also is the author of three New York Times best-selling books: I Like You: Hospitality Under the Influence, Simple Times: Crafts for Poor People, and Wigfield: The Can-Do Town. You won't want to miss this show! Visit website for more information.

Veterans Day Celebration **
november 11 11am - 2pm
devendorf park
ocean Avenue Carmel

Military officals and city dignitaries, including the mayor, gather in Devendorf Park to honor Veterans of the nation's wars with a ceremony and speeches. Afterward, the American Legion Post in Carmel hosts an open house, to which veterans, friends and family are welcome
**free live music fridays**
7:30 to 11:59 pm
Carmel Plaza suite 101
ocean avenue and Mission st.

Join the fun at this free event each Friday in November. Easy walking distance from the Horizon Inn.

**carmel plaza holiday party **
Juniper and Ocean Avenue
december 1, 3pm-7pm
Following the tree lighting, the Carmel Plaza on Ocean Avenue between Junipero and will host their annual open house until 7pm, with live music, visits with Santa and Martin the Magical Elf, face painting, treats and other activities. A fun event for children and adults and within easy walking distance of Horizon Inn.



**inns of distinction **
december 3, 2pm-5pm

A much anticipated annual event is our Inns of Distinction Tour offered by the Carmel Heritage Society. Tour our charming inns while enjoying food and wine along the way. A very special Christmas treat. Click for all the details and tickets. Hop on/off shuttle available.

**mannheim steamroller **
december 3
sunset center

The American music ensemble founded in 1974 blends classical music with elements of new age and rock, and is famous for its modern recordings of Christmas music and spectacular live performances. Get your tickets early to guarantee your enjoyment of this festive tradition enjoyed by millions.

**jeff Galloway's
fitness and nutrition Retreat
December 7-10

What is your New Year's Resolution? Will this year be the one you make significant changes to your health and have fun doing it? Get personal attention, enjoy walking or running on Carmel's beautiful scenery including morning run or walk through the beautiful hamlet of Carmel-by-the-Sea. See Jeff Galloway's website for all the details and get inspired!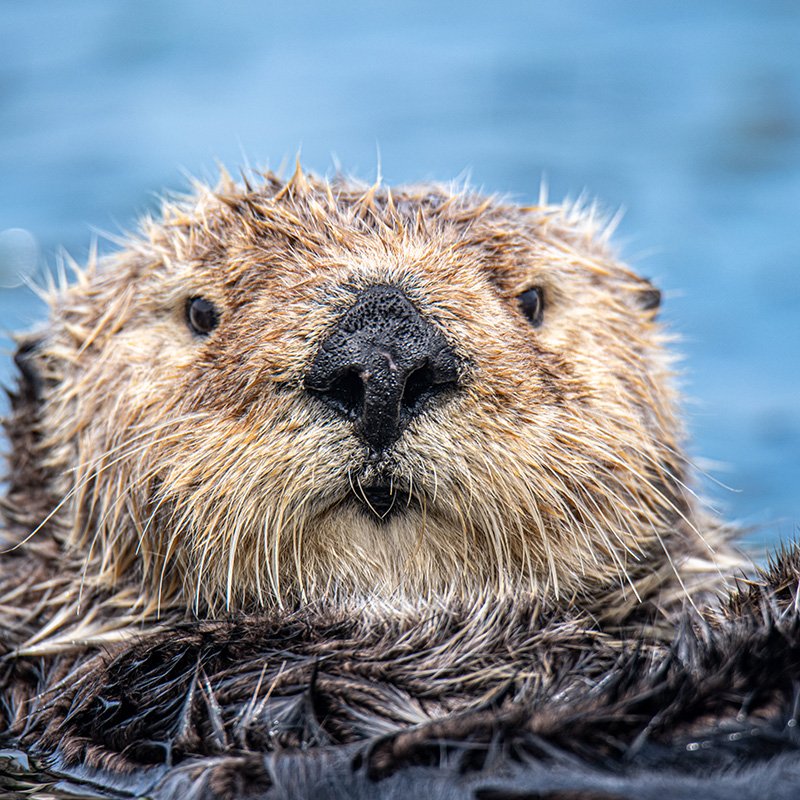 visit the spectacular Monterey Bay Aquarium


Come and see the graceful penguins, beautiful jelly fish, cute sea otters, and so many other undersea creatures. Don't miss the special exhibits on the giant Pacific octopus, the kelp forest, and the 90-foot-long exhibit of the waters of Monterey Bay, and it's many fascinating inhabitants. This world-famous Aquarium is the perfect activity for the entire family! No tickets are sold at the box office. You must reserve your ticket online in advance for a specific date and time. Make your reservations now



Don't miss the charming Sea Otters in Monterey Bay
carmel farmers market
Thursdays 10am-2pm
Mission and 6th Avenue

The Market features local certified organic fresh farm produce, eggs, plants, fresh cut flowers, and specialty items such as olive oil, hummus, pizza, and bread.
Free Admission!
**check out all the events at
Sunset Center**

Our well-loved Sunset Center for the Performing Arts offers a full slate of entertainment. The upcoming season includes dance performances, chamber music, comedy, special guests and more. Visit the website for all the upcoming shows and to buy tickets. Shows sell out quickly. Don't miss out!
Looking for something else to do?
Stop by Reception where we have information on all that is happening in the local area, menus from local restaurants and insider secrets! We are all locals and are happy to share our knowledge to the best of Carmel.
Upcoming Events you May Like
July 22: Family Concert**

July 23: Young Artists Showcase**
** Starred events are within walking distance of Horizon Inn & Ocean View Lodge **
Book Now
Start planning your trip now to get the room you want.
As always, you get the best rates when you call us direct!
Need help? Call us at 831-624-5327