Beach, Bonfire, & Meditation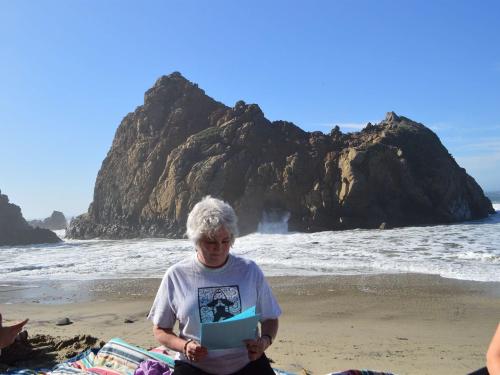 4pm Wednesdays at Carmel Beach for Guests of the Inn

For the month of April we are offering exclusive "Beach Bonfire Mindfulness Events" every Wednesday afternoon at Carmel Beach. This is a complimentary Inn activity for hotel guests only.
We invite you to join us for a gathering at Carmel's 13th Street Beach area (weather permitting) at 4pm every Wednesday where you will be treated to a
beach bonfire
and a
guided 60 minute "Mindfulness Session" lead by an instructor from the Monterey Bay Meditation Studio.
It is our hope to share with our guests an
"opportunity for awakening the senses through movement, opening the heart through relationship, and developing community through shared exploration and evolution."
This is a rare opportunity to experience the beauty and serenity of the area and enjoy a coveted Carmel activity like a local. Please wear comfortable shoes to get to and on the beach. Also, dress in layers as Carmel has micro-climates ranging in temperature.
Light refreshments and wine will be provided. Guests are encourage to remain after the meditation to enjoy the bonfire and our world renowned Carmel sunsets.
More information will be available at the office.