Ocean View Lodge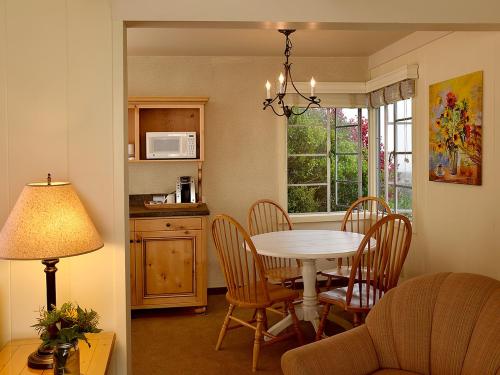 Welcome to the The Lodge and Annex, sister properties of our flagship Horizon Inn. The Lodge and Annex provide you with several room or suite configurations, giving you just the right accommodation for your travel needs.
Guests at both The Lodge and The Annex enjoy the signature Horizon Inn experience. We are here to make your stay memorable, from the warm welcome at reception, to your clean, comfortable and well-appointed accommodations, to our concierge service that makes activity planning a breeze. Our success is demonstrated by our great repeat guest rate. So, come and enjoy the Ocean View Lodge experience.
Why The Lodge?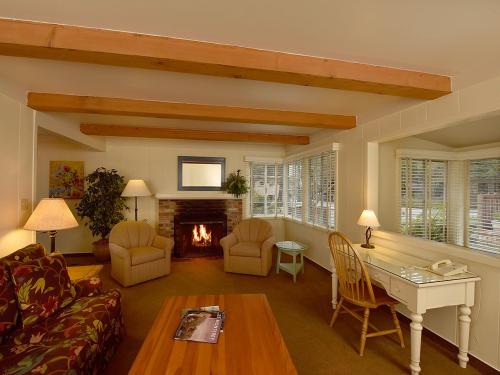 The Lodge is the perfect choice for families and people traveling with their pets. The spacious 3-room suites make it easy for you to consider The Lodge your home away from home. Settle in with space to relax. If you enjoy preparing family meals, you can choose a suite with a full kitchen. Otherwise, you might prefer an oversized jacuzzi for some extra pampering. The choice is yours!
All rooms are non-smoking. There are 2 TVs in each suite (so parents and children can enjoy their own programs). 40" LCD Flat Panel TV in all living rooms at The Lodge and new 32" LCD Flat Panel TV in all bedrooms at the Lodge. The suites are configured and outfitted so families can enjoy traveling together.
View the 2 room options at The Lodge
View our hotel features
Why the Annex?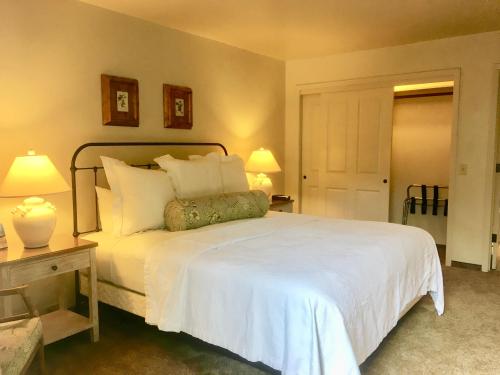 The Annex is the perfect choice for those looking for a value priced room yet still want all the comforts and features of the Horizon Inn! The Annex is a separate building next to The Lodge. The country French decorated rooms are ultra-clean and well-appointed complete with brand new 40" LCD Flat Panel TV's. The Annex is a non-smoking property and each room has either a single queen bed with balcony with urban view or King Bed with Patio for your enjoyment. Pets are welcome.
View the king and queen rooms at The Annex
View our hotel features