Enjoy a Taste of Carmel with 2-night Midweek Stay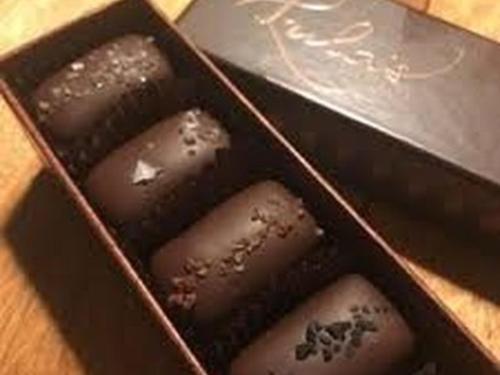 It's Lula-licious! Chocolate and Caramel. What better way to kick-off our promotion of local Carmel artisanal products? Book a 2-night midweek stay (Sunday - Thursday) through November 30, 2017 and you can enjoy a box of these delectable treats.
If you prefer, you may choose a bottle of Carmel Road Winery wine as your gift.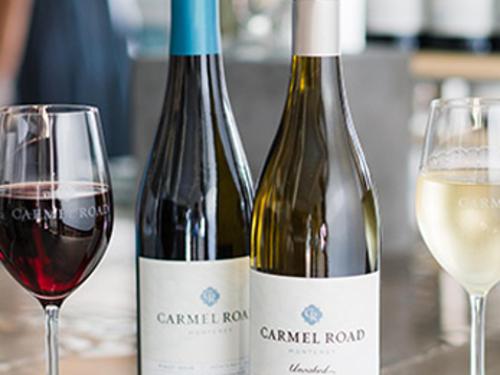 Carmel Road is a local winery with a tasting room only a few blocks from us. Choose the wine option and get a bottle of their Chardonany or Pinot Noir to enjoy on our spa patio or in your room (or maybe even take on a picnic).
The choice is yours: wine or chocolate. Oh, what a difficult decision to make, but either way you will enjoy a taste of Carmel. (Only one gift per stay.)
Autumn is here with its abundance of food and wine events. Want to get away before the busy holiday season is upon you? Looking to celebrate the good life, but on a budget? And, don't forget the famous Carmel sunsets!
Autumn is the time you need to be in Carmel.
Come join us!
Don't forget: Our November rates are 30% off on Sunday through Thursday stays and 20% off on Friday and Saturday stays. These low rates are already reflected when booking online. The gift of a box of Lula's Chocolates, or a bottle of Carmel Road Chardonnay or Pinot Noir wine, is an added bonus for midweek stays! (Only one gift per stay.)

This offer only available with advance reservations, must be mentioned at time of booking and cannot be combined with any other offer or promotion. This special promotion not available through third-party bookings. Only one complimentary gift per stay. Taxes are not included in quoted rates, and extra person / pet fees apply.
Reserve now to get the room you want!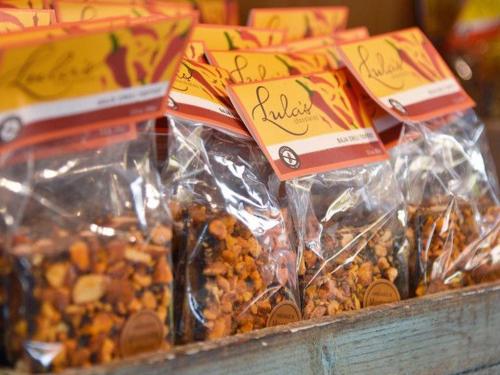 Lula's Chocolates - A little Bite of Heaven from Family Recipes

Scott Lund, owner of Lula's Chocolates is as passionate about pleasing people as he is about chocolate. Lulu is his grandmother and Scott learned the craft from her. Every piece of chocolate honors Lula's traditional recipes, techniques and finest ingredients. Lula's chocolates are available at specialty stores around Carmel and you can visit the factory in Monterey. Just ask us for directions. Perhaps Scott will be there to welcome you with his famous enthusiasm.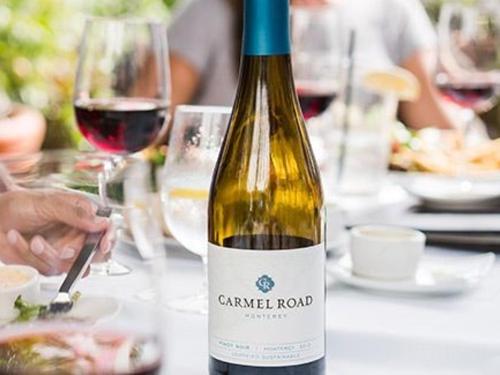 Where vines meet ocean winds. Where the foothills meet the valley. Where a tranquil state of mind meets artisan style. This is Carmel Road Winery.

We produce three varietals: Pinot Noir, Chardonnay and Riesling. Come visit our new home in the historic Pine Inn courtyard just off Ocean Avenue. We are walking distance of Horizon Inn! Enjoy our cozy and elegant new tasting room and experience our windswept Monterey vineyards through a glass of Carmel Road wines. We hope you enjoy your complimentary bottle of our wine with your 2-night midweek stay!