Meet Local Artist in Residence: Erin Gafill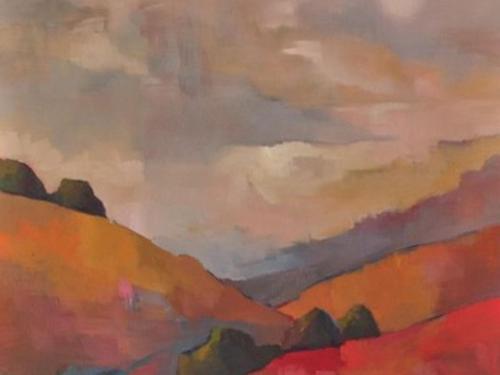 For over 20 years, award-winning artist Erin Lee Gafill and photographer Tom Birmingham have committed themselves to a life of creativity and creative inspiration in and around Monterey County, as well as on location internationally. Erin was the recipient of the Carmel Art Festival's prestigious Jennifer Hill award, and been a juror for the festival twice. Erin is proud to have been chosen "Best Local Artist Monterey County" three times by Monterey County Weekly Readers. Tom and Erin have both been honored by the United States Congress and local Arts Council for Monterey County as Champions of the Arts in recognition of their community arts work.
The Horizon Inn is excited to announce that beginning in May 2017, prints of Erin Gafill's works, like this one entitled "Easter Sunday, Big Sur", will be showcased in the guest rooms of the Horizon Inn.
To highlight our support of local artists and the Carmel Art Festival we are offering a one of a kind opportunity to meet and interact with our Artist in Residence: Erin Gafill.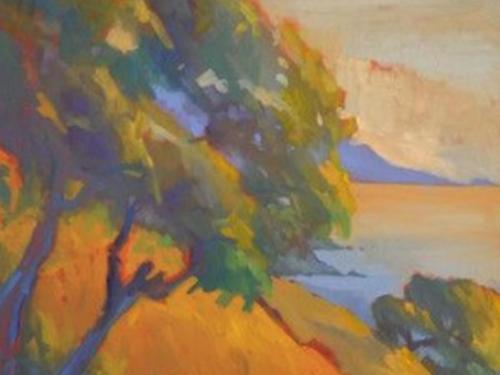 Stay 3 or more nights the week of May 14-21, 2017 (must include one mid-week night: Sunday-Thursday) and receive 15% off the posted rates. Erin will be on property "painting alla prima" on both Wednesday, May 17 and Thursday, May 18 followed by a private wine and cheese reception in the Horizon Inn patio for guests of the Horizon Inn and Ocean View Lodge.
Erin and Tom are incredibly engaging people and will be on hand to inspire you and answer questions. Some of Erin's original pieces will be on display for your enjoyment and available for purchase.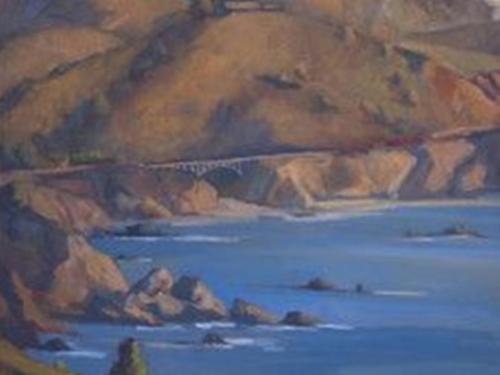 Book Now for the best room selection and to secure your spot at this exclusive Artist in Residence Event.
Not eligible for 3rd party bookings. Based on double occupancy. Extra person and pet fees not included. Applies to stays between May 14 - May 21, 2017. Subject to availability.