Great Winter Activities in Carmel

Carmel really is a year 'round destination. Each season has its own attractions, the wildflowers in the spring, the warm summer days and nights, changing colors and the harvest in autumn. Winter is mild in Carmel, and even when the days are wet or blustery, there is plenty to do.
There are so many indoor sights, the Mission, the shopping arcades, cozy restaurants, pampering day spas, and more. With the crowds waiting for summer days, you can enjoy Carmel at a leisurely pace and see a completely different side to our charming village.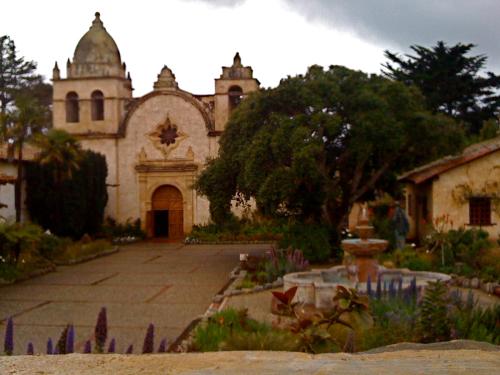 Ocean Watch and Visit to Historic Carmel Mission
Park on Scenic Road (or take a leisurely walk) and watch the ocean. the walking path is approximately one mile and is great exercise with a magnificent view. Stairways are discreetly situated along the road and lead to the beach. Only in the winter season will you see the unique sandbar formations. It is a short drive to Carmel Mission Basilica where you can see the Basilica Church, the Harry Downie Museum, the Munras Family Heritage Museum and other exhibits of the important landmark of California's heritage.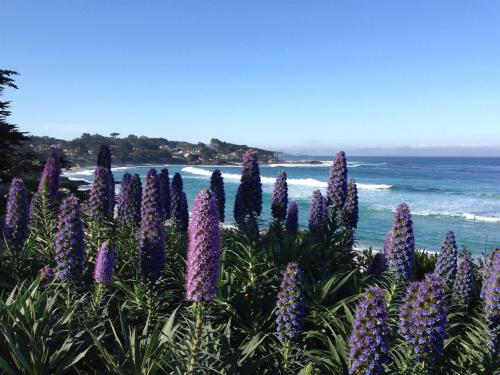 Take a Carmel Walks Tour
Even in winter, our weather is mild. So bring an umbrella and tour the unique streets of Carmel with a professional guide. The 2-hour guided walking tours meander through secret pathways, hidden courtyards, award-winning gardens, and by enchanting fairytale cottages... the homes, haunts, and history of famous artists, writers, and movie stars. Learn about the spirit, characters, and customs that make Carmel unique.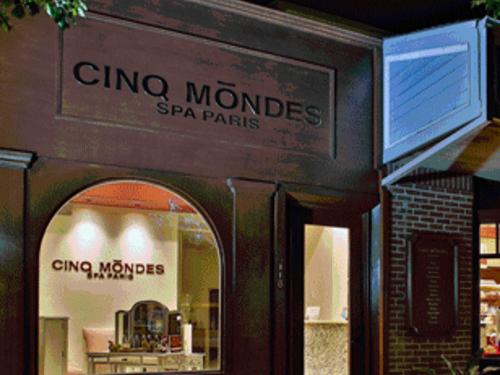 Spa Treatments from Cinq Mondes Spa Paris
The modern design and restful atmosphere of the spa invites you to relax and recharge with complete peace of mind concerning the authenticity and quality of your beauty treatments. Your face, body and heart will be touched by a glorious and tantalizing collection of the best beauty rituals of the world. Cinq Mondes Spa Carmel is dedicated to well being and brings unique treatments of Hammam and Japanese Bath. Advanced bookings are recommended.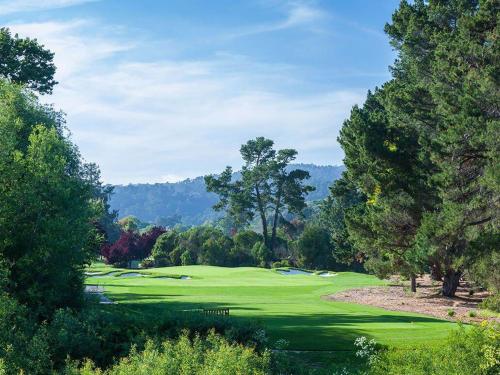 Get in a Few Rounds of Fabulous Golf
Enjoy the 18-hole golf courses in the heart of fabled Monterey Peninsula and only 15 minutes from Horizon Inn. Quail Lodge Golf Course is open to the public and offers club rentals and golf cart rental (cars are optional on the course). Located on the sunny side of the Monterey Bay Peninsula in beautiful Carmel Valley, Quail Lodge Golf Course has been known for its playability, pristine conditions, and beautifully manicured greens since its opening in 1964. Originally designed by Robert Muir Graves and refined in 2015 by Principle Designer Todd Eckenrode – Origins Golf Design, the newly enhanced 6,500 yard, par 71 course is perfect for the walking golfer of all ages and skill. Post-renovation, the golf course features four sets of square tees, some of the Monterey Peninsula's most unique bunker designs trimmed with fescue lips, short grass areas that surround the greens to provide more shot options, and challenging grass swales that come into play on seven holes. Visit their web site for all the details on both course and club facilities.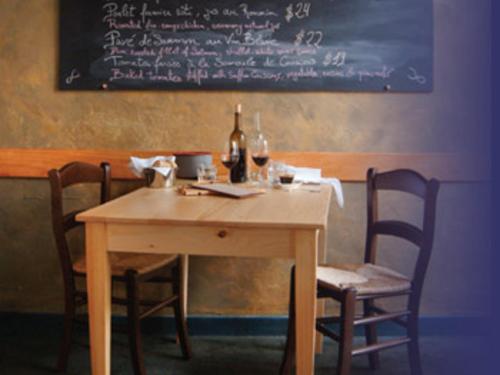 Make it a Movie and Dinner
The Osio Theater features independent films and documentaries that you probably haven't seen. With comfy seats, inexpensive ticket prices and a hand cafe for treats, you can snuggle in with your someone special to watch the film. See what's playing.
After the movie, stop in at La Bicyclette Restaurant, Carmel's, rustic French bistro. Take a break from the winter weather in this cozy restaurant in the European tradition of café life. Here you can enjoy the food, the atmosphere and relaxing time with friends.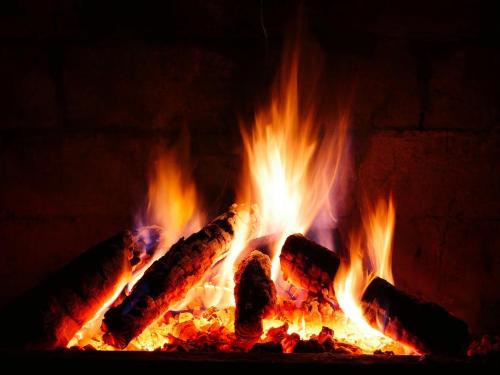 Enjoy an Indoor Literary Escape at Horizon Inn & Ocean View Lodge
Book one of our rooms with a fireplace, brew some coffee or open a bottle of wine, and dive into "Death and Life in Monterey Bay; A Revival" by Stephan Palumbi. "Palumbi and Sotka bring to life a rich cast of characters from five centuries to tell the story of Monterey Bay's discovery, destruction, and redemption. A marvelous tale, beautifully told." Bring a copy of the book or download it to your iPad with our free WiFi.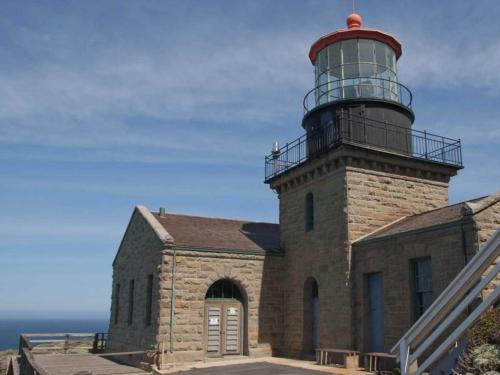 Guided Tour of Point Sur Lighthouse
Drive south down Highway 1 to Big Sur to the Point Sur Lightstation. It is a silent sentinel to a by-gone era. This National Historic Landmark is the only complete turn-of-the-century light station open to the public in California. Visit the web site for more information on hours of operation and tours.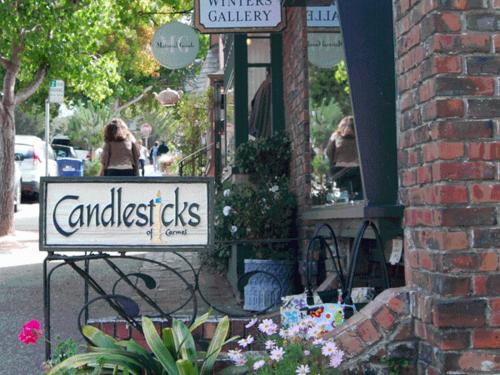 There Is always Shopping!
Carmel has some of the most interesting shops you will find anywhere. In the winter season, you can travel the stone-paved alleyways while staying dry under the awnings or in the arcades. Shops of all description are available and within easy walking distance. And, Carmel's restaurants, cafes and pubs make it easy to stop for refreshments to keep up your stamina!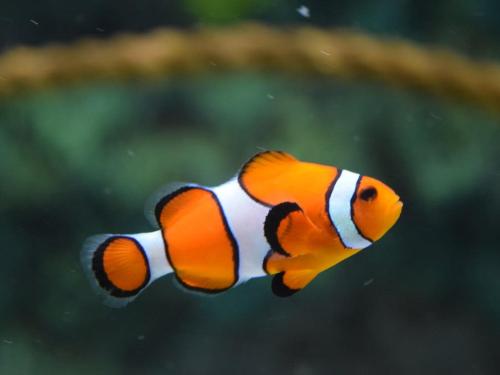 Visit the Monterey Bay Aquarium
Purchase Aquarium tickets at the Horizon Inn and enjoy a 2-day unlimited visit to the world famous Monterey Bay Aquarium. Visit the web site for more information about special exhibits and activities.
Need more ideas? Then stop by the front desk and use our Concierge service. Carmel is our home and we want you to feel it is yours as well!