10 Great Things To Do In Carmel
Carmel has something for everyone. Are you here for a solo retreat, a romantic couple's getaway, a family adventure, and outing with your dog, a family or group reunion? Carmel has an activity you will be sure to enjoy!
Here are some of our staff favorites...
Bare-foot Walk on Carmel Beach
At the bottom of Ocean Avenue. Turn left on Scenic Road and find nearly a mile of easy parking and public access to the beach via various stairways.
After Dinner Stroll around Carmel-by-the-Sea
Window shop and feel the flavor of Carmel without the crowds.
Point Lobos State Reserve and Nature Walks
Known as the greatest meeting of land and water in the world
Approximately 5 miles south of Carmel on Hwy 1. Entrance to the park is $10 if you drive in. Free if you park in designated area along Hwy 1 and walk in.
Be sure to take your camera
Drive Scenic Hwy 1 South to Big Sur - Access Temporarily Limited - Check with the Front Desk for more information.
A 26 mile coastal drive with unparalleled view of our rugged coast
Lunch at Nepenthe Restaurant, the Big Sur Bakery or the Ventana Inn
Hike the beach trails a the end of Sycamore Canyon Road, one mile past Pfieffer State Park on right. Hike beautiful trails in the Julia Pfieffer Burns State Park 8 miles south of Nepenthe.
This is a narrow winding road so please use caution.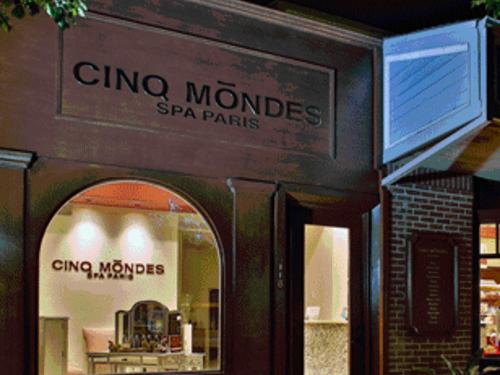 Make it a Spa Day at Cinq Mondes Spa Carmel - Advanced Reservations Recommended
world renown spa opened its flag ship location in Carmel just 10 minutes from the Inn in the Crossroads Village

Each and every one of Cinq Mondes Spa Carmel's rituals embodies the expertise of creator Monsieur Poiroux. Cinq Mondes' facial rituals, massage rituals and body treatments are truly unique in both the ritual of the service and the products.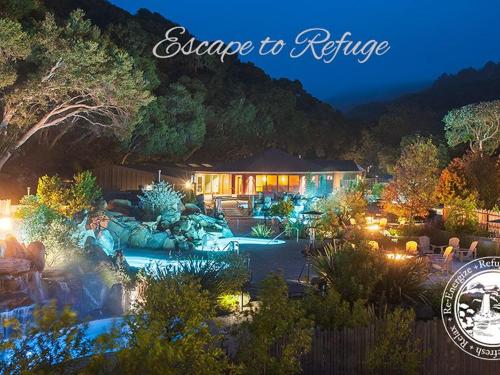 Escape to THE REFUGE - Advanced Reservations Recommended
Located just 5 miles east off of Carmel Valley Rd
Multiple hot and cold pools, firepits, steam room and relaxation rooms. 4 hour day pass available starting at $45
Check out their website for further details and available packages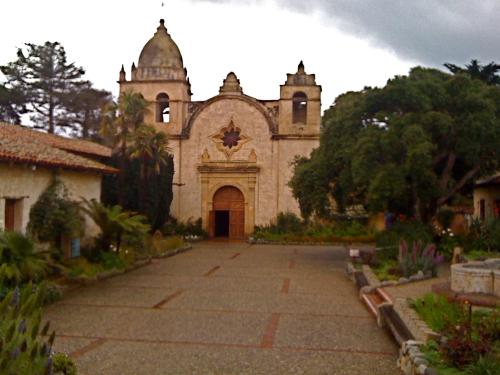 Visit Historic Carmel Mission Basilica
Newly Refurbished
Be sure to check out the Old California Inner Plaza and Gardens
Pebble Beach / 17 Mile Drive
Bottom of Ocean Avenue turn right on San Antonio Street and follow to entry gate.
$9.50 Entry Fee per vehicle. Refundable with purchase of food or beverage at one of the local businesses
Visit scenic Pebble Beach Lodge. Consider lunch at the famous Tap Room or their new restaurant The Bench.
From the Pebble Beach Lodge stay on the coastal road. The road will take you all the way to Pacific Grove and access to Cannery Row
Monterey Bay Aquarium / Historic Monterey & Cannery Row
World Renowned Sea Aquarium. Hotel passes good for 2 consecutive days. Many interactive exhibits. Great place to bring the kids.
Historic Monterey, including John Steinbeck's Cannery Row, Fisherman's Wharf and early California historic buildings.
Lunch and Wine Tasting in Sunny Carmel Valley Village
10 miles east on Carmel Valley Rd (off Hwy 1) Carmel Valley Village
Offers warm sunny weather, good restaurants and many boutique tasting rooms all within walking distance of one another.